We strive to be the best solution for your business needs. Whether you want components, rods, or anything else in between give us a call! We manufacture custom fishing rod components to fit any kind of rod. With the highest quality of materials, unbeatable customer support, and competitive pricing MORE is the best choice to be your partner. Shims, trim tings, and specifically grips made out of either carbon fiber, cork, or EVA foam! Looking to buy components or rods for your business? Click on the contact button to contact us directly! 
High Volume Manufacturing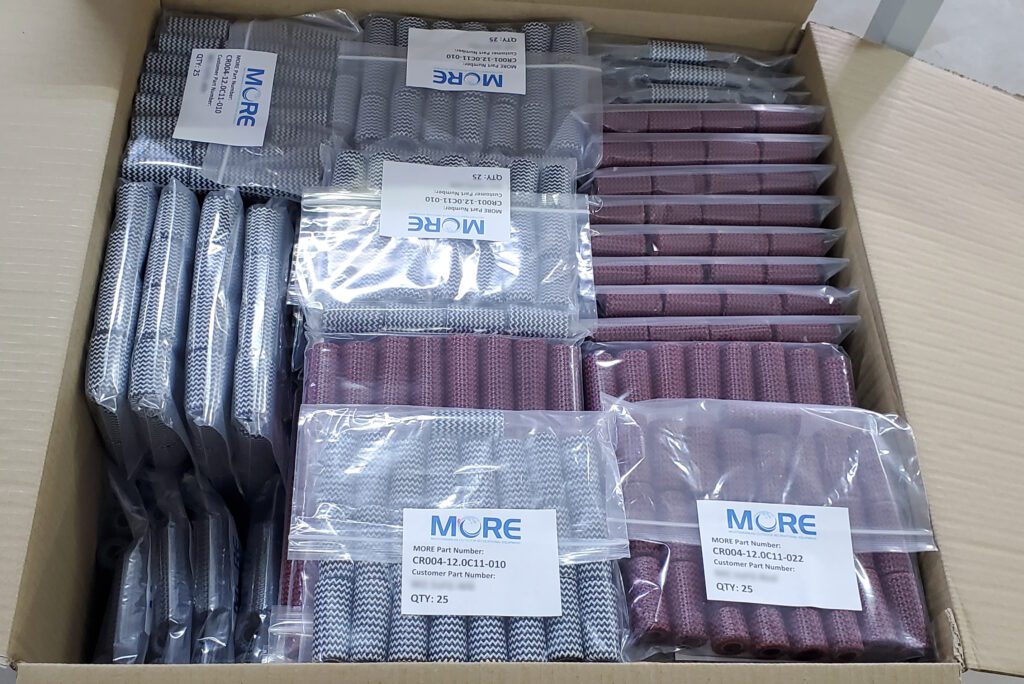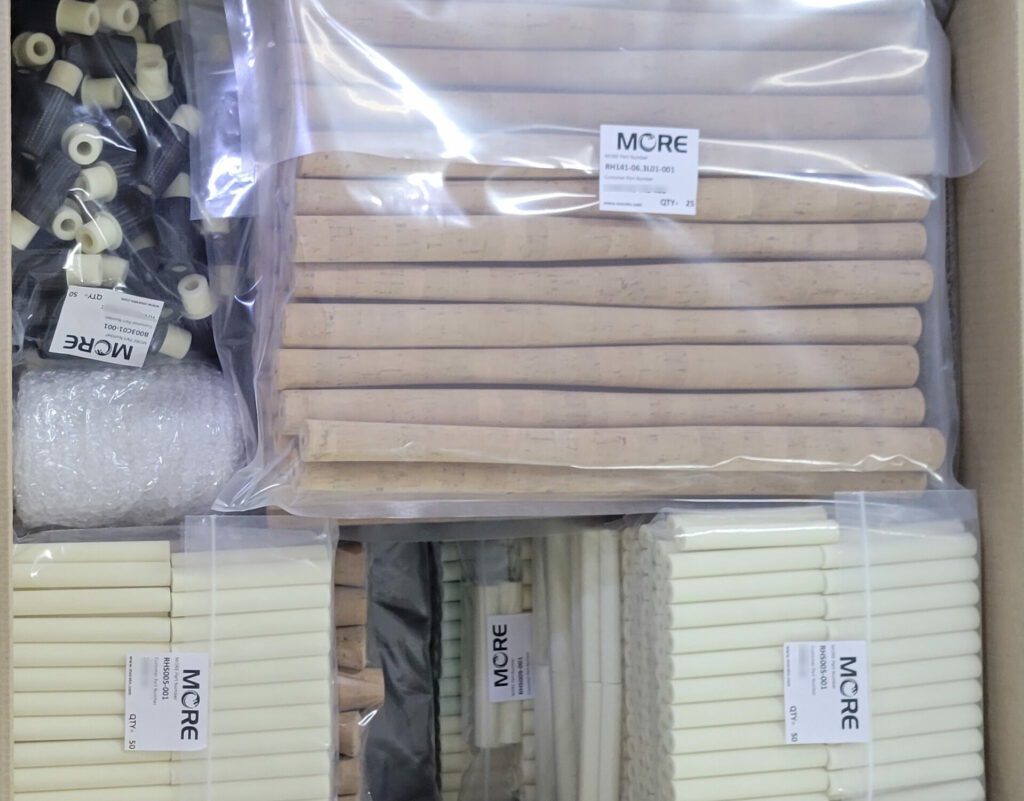 MORE's management team has more than 40 years Product Development, Manufacturing and Management experience in ISO and FDA certified environments. Their experience includes work with products such as Medical Devices, Specialty Chemicals, Precision Coatings, Wood Products, LASER devices and Systems, Automated Inspection and Vision Equipment, and the list goes on. They can leverage their technical capabilities and expertise to manufacture a vast array of products or components for just about any industry. The following list provides just a small sampling of the many possibilities that could be easily scaled up in their facility.
-Structural Carbon Fiber Tubing (square, round, or other) on Foam Cores (including seamless bends, tapers, etc.)
– Grips from any of our materials for bicycles, golf clubs, trekking poles, exercise equipment or any piece of equipment in which a quality grip is required.
– Precision turned products from Baseball Bats to Pen Blanks
– Knobs for fishing reel handles or similar items
– Custom Composite Cork materials and products
– Put YOUR idea HERE and we will help it become reality.